Calgary Suburbs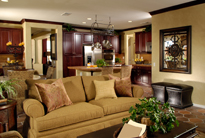 Calgary and area offer an incredible variety of choices of new communities with well over 50 different projects that range from small acreage estates to urban modern super communities. It can be a difficult choice – first choosing where to live, and next deciding on which builder to design & construct your new home. Click Here To Read More.
Calgary Inner City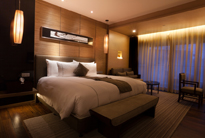 Building a new home in an established neighborhood in Calgary is very different than in the new communities surrounding the city. No matter whether you're looking at building a new inner city home in Parkdale, Elbow Park, Scarboro, Mission or anywhere in central Calgary – let us help you to find the perfect property and create a home that fits your site and matches your unique needs. Click Here To Read More.
Dynasty Ridge Estates, Dewinton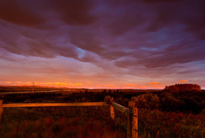 Welcome to Dynasty Ridge, this fully set-up subdivision including underground utilities to the property lines, drilled water wells on each lot, rail fences, a paved internal road and approaches to each lot. Dynasty Ridge is located close to world class golfing, equestrian centers, schools such as Strathcona Tweedsmuir, shopping, & Deerfoot Trail. Click Here To Read More.
Deer Creek, Dewinton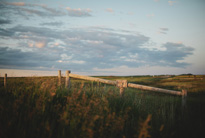 Located just minutes south of Calgary, near Okotoks. Deer Creek has been a successful estate communities in southern Alberta for more than a quarter of a century. Ask about building in Deer Creek, Click Here.
Hampton Hills, High River
Ideally located at the first point of entry into High River, you'll find the Hamptons filled with lush, natural green space. A 14 acre pond, 17 acre nature park, and 8.8km of pathways integrated into the "Happy Trails" system ensure you'll always feel at home in your own community, yet connected to the small town atmosphere. Click Here To Read More.
Green Haven Estates, Okotoks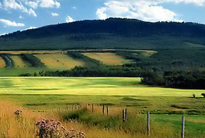 Designed with sustainability in mind Green Haven Estates is nestled atop an escarpment overlooking the Town of Okotoks with views of the majestic Rocky Mountains. Green Haven provides the openness and space of country living with all the ameneties of urban life that you have come to expect. Click Here To Read More.
Westmount Estates, Okotoks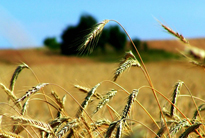 Eagle Crest at Westmount is nestled on the banks of the meandering Sheep River, a quick 15 minute drive south of Calgary, Okotoks is a beautiful Town built on a reverence for the past and a responsibility for the future.Enjoy ample parks & trails, sports and recreation, health care & wellness, schools, churches, arts & culture. Click Here To Read More.
Cimarron Estates, Okotoks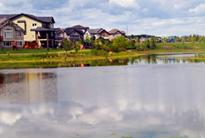 Whether you measure your time in generations at the kitchen table or the rising crayon marks on the door jam, Cimarron is a natural fit for your family lifestyle. Our community is a place where the young and young-at-heart meet and live together, in harmony with the picturesque and stunning backdrop of the Rocky Mountains and sweeping Prairies. Click Here To Read More.
Hawks Landing, Priddis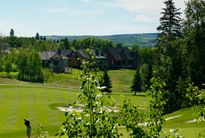 Located just 15 minutes from Calgary, Hawk's Landing at Priddis Greens is an exclusive estate community nestled in the forested foothills of the majestic Rocky Mountains. Hawk's Landing offers all the amenities of country living just a short drive from Calgary's conveniences. For homebuyers who seek tranquility and appreciate the rarity of this unique woodland setting, there is simply no better place to be. Click Here To Read More.
Aventerra Estates, Springbank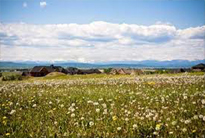 An exclusive community featuring views of the Rocky Mountains and set on the picturesque foothills in scenic North Springbank. For the fortunate few who call Aventerra Estates home, their choice represents how much more than a new beginning – it is also the realization of a dream. Click Here To Read More.
Elveden Estates, Springbank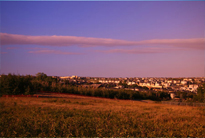 Estates of Elveden Point, Place and Mews will redefine estate living to provide its own spectacular backdrop. Each of the three enclaves is tucked into the top of prestigious Springbank Hill with spacious valley views. They will be recognized as their own individualized estate communities of only six to nine home sites each. Click Here To Read More.
Coulee Way Estates, Springbank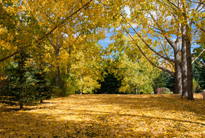 Couless Way Estates is a spectacular twenty-lot subdivision located in South West Calgary. This peaceful and tranquil setting is surrounded by Municipal Reserve green space to the south and to the north, a beautifully treed natural environmental park. Beyond the natural landscape of the environmental park is a picturesque view of the distant river valley below. Click Here To Read More.
 Fort McMurray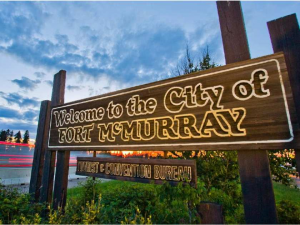 We look forward to helping rebuild the community!